The RIPE Programme Committee is responsible for ensuring that the RIPE Meeting programme consists of interesting, relevant and inspiring content. We recruit, select and schedule the plenary of the RIPE Meeting.
Contact the RIPE Programme Committee: pc [at] ripe [dot] net
Biographies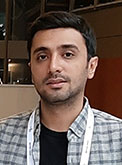 Milad Afshari
Term ends: RIPE 86
Milad Afshari is from Iran and has a Bachelor of Engineering in Computer Systems Networking. He has over 8 years' experience in the network engineering field and has been working for ISPs in Iran. Currently, he works for one of the mobile network operators MTN-Irancell as an Enterprise Network Solutions Development Engineer. Furthermore, he has also worked as a network/technical consultant for ISPs and LIRs.
In the last few years, Milad has taken part in many activities in RIPE and RIPE NCC related fields to further his knowledge and share this with companies and colleagues in his own country. He has participated in RIPE Meetings as well MENOG and ENOG regional meetings. Additionally, he received accreditation as an IPv6 trainer through RIPE NCC's Train the Trainer programme in the Middle East.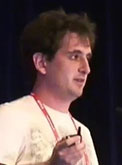 Alexander Azimov
Term ends: RIPE 87
Alexander Azimov is a Network Expert for Yandex, where he focuses on the network monitoring, routing security and transport layer architecture.
Alexander also has an active role in the IETF where he co-authors several Internet-Drafts.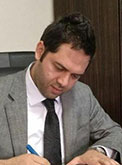 Mohamad Boroumand
Term ends: RIPE 85
Mohamad has more than 15 years of experience in the Telecommunications industry and the Internet.
He has a Master of Information Technology Management from the Olom Tahghighat University in Tehran and is now studying to get an Executive DBA at the Industrial Management Institute School of Business.
During his studies, he founded Didehbannet which is now a nation-wide ISP in Iran. Mohammad was Didehbanet's Managing Director and Board Member for 15 years. 
His other professional experiences include:
Banian Tose Ertebatat (Network Infrastructure) – Board of Directors Member, since 2019
Damedasti (online store and Cloud service) – co-founder of Damedasti.com, since 2020
Pishgaman Diar kariman (ISP) – Board of Directors Member, 2014-2016
Information Technology Guild Organization, Board Member, 2011-2015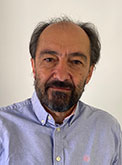 Fernando Garcia
Term ends: RIPE 85
Fernando García is a professional with more than 40 years of experience in computing and communications, first as a programmer and later as a network engineer. His first steps in communications were using the UUCP communications program with a 1200 baud modem. He founded one of the first ISPs in Spain and later, when the business for small ISPs disappeared under pressure from the local incumbent telco, he joined a VAR where he founded the Internet Development Team, dedicated to helping large companies (banks, utility companies, etc.) to support their Internet presence implementation. 
Now he's part of Telefonica Digital de España, a subsidiary of the Telefonica global operator, where he's part of the SRE team that supports the development and production departments of the company. He is a long-standing member of the RIPE community, his first meeting was RIPE 30, and he been an active participant. For a few years, he ran measurements on the deployment of IPv6 along with his colleague, Juan Pedro Cerezo, and presented them at RIPE meetings (i.e. RIPE 56).
He's also one of the founders and the president of ESNOG (the Spanish Network Operators Group), which like many others NOGs, works to disseminate technical information through meetings, mailing lists, etc. He's passionate about technology and specifically about the future of the Internet itself as a free, decentralised network.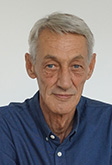 Žarko Kecić
Host Representative
Žarko Kecić is a CTO at the Serbian National Internet Domain Registry (RNIDS), responsible for the stable and secure operation of the systems that enable seamless functioning of the national domain name systems.
Before joining RNIDS, Žarko worked on development, deployment, consulting, and scientific projects around the globe for more than two decades. He has substantial experience in planning, implementing, provisioning, and evaluating IT systems and infrastructure, helping large enterprises and government institutions build stable and secure systems that make the best use of new technologies to meet business needs and improve efficiency.
Besides operational activities, Žarko is active in domestic and international working groups and study and evaluation teams.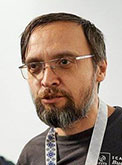 Dmitry Kohmanyuk
Term ends: RIPE 87
Dmitry Kohmanyuk graduated in 1992 from the Cybernetics Department of Kiev Taras Shevchenko University in Kiev (then Soviet Union, presently Ukraine), receiving a Masters Degree with honors.
He now resides in Kyiv, Ukraine and works as Chief of Strategy of Hostmaster Ltd, the registry for the .UA domain. He actively participates in the Internet community, attending local, regional and international forums, including RIPE, CENTR, ICANN, IGF and other meetings. 
Dmitry speaks Ukrainian, Russian, and English (with a small set of Dutch words if needed.)
Dmitry has direct operational experience with networked Unix systems and router equipment, co-founding and running one of first Ukrainian ISPs back in 1991 (Communication Systems). His work included several technology start-up companies in the United States in the role of systems administrator, developer support and operations. He can write code and shell scripts, was a co-author of RFC 2319 and participated in the Ukrainian Unix Users Group.
He has been directly involved with Ukrainian ccTLD registration and operation since 1996, in both non-commerical and commerical forms, and continuously represented ccTLD with IANA. He sits on the board of Hostmaster. In the last two years, the local policy development process has restarted, community service has improved, IDNs have launched and operational migration to IPv6 was completed, as well as DNSSEC launch in March 2012.
Non-profit work includes IPv6 as well as DNSSEC promotion in the region, participating in UA-IX as a member of the technical committee and speaking with press to communicate about Internet technology, security and privacy issues. Two IGF-UA forums in Ukraine in 2010 and 2011 were organised with support from Dmitry and Hostmaster.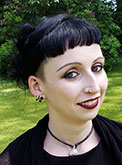 Franziska Lichtblau
PC Chair
Term ends: RIPE 86
Franziska is working on her PhD in the field of Internet Measurement at the Max Planck Institute for Informatics in Saarbrücken (formerly at TU Berlin). Her main focus is on inter-domain traffic measurements, IXPs, security and Internet infrastructure. She has a background as system administrator and is active in the free software community.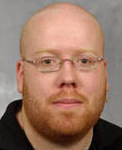 Brian Nisbet
PC Vice Chair, RIPE Working Group Chair Representative
Brian Nisbet is the RIPE Working Group Chairs representative on the RIPE Programme Committee. He has been active in the RIPE community since RIPE 48 and he currently co-chairs the Anti-Abuse Working Group. His day job is Network Operations Manager for HEAnet, the Irish NREN, where he mostly makes sure the packets are flowing in the right direction.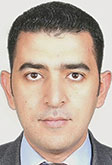 Khalid Samara
MENOG Representative
Khalid is a telecommunications and ISP expert with extensive experience in Internet, mobile, engineering and security technologies. He has acquired over a decade of experience in network planning, operations management, security and telecommunications policy development. 
Khalid currently serves as PC Chair of the Middle East Network Operators Group (MENOG), an international forum dedicated to elevating communication and awareness about Internet best practices. Having been actively involved in providing consultation and advice to ISPs in the Middle East and Arab region, Khalid concentrates specifically on network strategies, design, Internet technology, and operations, as well as configuration and training. He has played a major role in training Middle East ISP and network engineers through MENOG roadshows and conferences.
Khalid is based in Jordan. Prior to his current role with ORANGE Telecom in the field of information security, he worked extensively with several regional and international telecom/ISP operators and has come to be considered a well-known face in the Internet industry in the Middle East.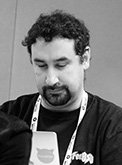 Massimiliano Stucchi
Term ends: RIPE 88
Massimiliano "Max" Stucchi joined the Internet Society in 2019 as Technical Advisor for the European Bureau. His previous experiences are as a trainer and IPv6 Programme Manager at the RIPE NCC, and before that he was the founder and technical director of a small Internet Service Provider and Wireless Internet Service Provider in Northern Italy.
Max is a long time Unix fellow, with a specific love for FreeBSD and OpenBSD, which he's been using for around 20 years now. His interest also cover BGP, Routing Security, DNS and of course, IPv6. If possible, he tries to contribute to the development of these technologies by participating in the IETF. 
In his past, Max used to be an official football referee for the Italian Football Federation, but he quit when he moved to the Netherlands for work. Now, when he's not in front of a keyboard, you can find him trying to get back in shape by running or racing remotely controlled cars.
Max speaks Italian, English, French, and is trying to improve his German.
He is based near Zurich, Switzerland.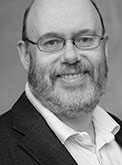 Wolfgang Tremmel
Term ends: RIPE 88
After completing his degree at Karlsruhe University, Wolfgang started working as a network engineer in 1994. He went on to become head of network operations and peering manager at a range of ISPs.
In 2006, Wolfgang joined DE-CIX as Director Customer Support, a position he held for ten years. Since 2016, Wolfgang has been head of the DE-CIX Academy, making sure customers understand how BGP and other routing protocols work.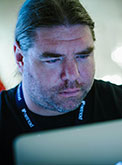 Jan Žorž
PC Vice Chair, SEE Representative
Jan Žorž is a VP of 6connect Labs, working on the development of various protocols and network solutions to accelerate the global deployment of IPv6.
Active in the RIPE community as a RIPE PC member, Jan is also SEE RIPE regional meeting chairman and a founder and a chair of SINOG, the Slovenian Network Operators Group. Several IETF RFCs author and one of the founders and member of the board of GNA (Global NOG Alliance). Jan is also active in its "Keep Ukraine Connected" initiative.
Previously worked with the Internet Society and served as a CEO of Go6 Institute Slovenia. Jan is based in Slovenia, EU.