---
Antonio Prado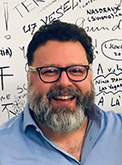 Biography
Passionately curious, active in IT since 1993. Opensource enthusiast and IPv6 early adopter, currently I am the Chief Technology Officer at AS59715, a local government body in Italy. Former MANRS ambassador and MANRS Steering Committee member, I recently co-authored the book "BGP, from theory to practice", already available in Italian, to be published in English by the end of 2022.
Statement of interest
I'm pleased to volunteer as a member of the Program Committee where I could make my experience and my knowledge available.
---
Magnus Frühling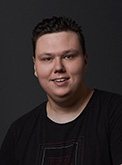 Biography
I, Magnus Frühling, work as a Senior Network Engineer at German Edge Cloud GmbH & Co. KG and since 2016 I am responsible for the finances of Freifunk Frankfurt.
Computers are not just a hobby for me past the last 15 years, it's a passion and I actively work in the network area since 2015.
My main focus and professional interest is in the future of our growing Internet, to keep it free and open: IPv6, segment routing and observability.
Further interests include open source, Freifunk and fire fighting (physically and digitally).
Statement of Interest
I have participated in RIPE meetings frequently since 2017 (Budapest) with passion. I would like to contribute content with full commitment to keep the program relevant, diverse, and exciting.
---
Moin Rahman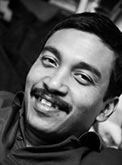 Biography
I, Moin Rahman, am currently based in the Netherlands, pursuing my Masters Degree in Computer Security. Although my first RIPE meeting was in RIPE79, I have been actively following the RIPE WGs since 2016. I have 16+ years of professional experience running Network Operators in the Asia Pacific region. Before moving to the Netherlands I have been an active Community Member in the Asia Pacific region. I have joined and presented in multiple regional NOGs in AP region including APNIC, APRICOT, SANOG. I have also been a member of the PC for these conferences and recently I have also chaired for the APNIC54 PC. I am also an avid Community Trainer for APNIC and have conducted training on various topics including Network Security, System Administrations and IPv4/IPv6 Routing for the last 6+ years.
I am also a big enthusiast and advocate of The FreeBSD Project. I had been contributing to various areas of the project for nearly two decades. For more than 7 years now I have been a regular contributor and committer for ports/docs (bofh@). My primary interest is with ports but I also contribute in the docs automation and the CI builds of the FreeBSD src tree.
When I am not studying I am mostly busy with my small consultancy company where I help a small ISP in Germany with their day to day network operations and help another large company in designing and deploying their automation process.
And when I am really not doing either I am in the mountains of Nepal for mountaineering or trail biking.
Statement of Interest
As I have been engaged in the Internet Community in the Asia Pacific region for quite some time now, I believe my knowledge, experience and involvement can contribute to bridge the gap between Global South and Global North and can help bring some good content to future RIPE meetings.