Nikola Tesla Museum Tour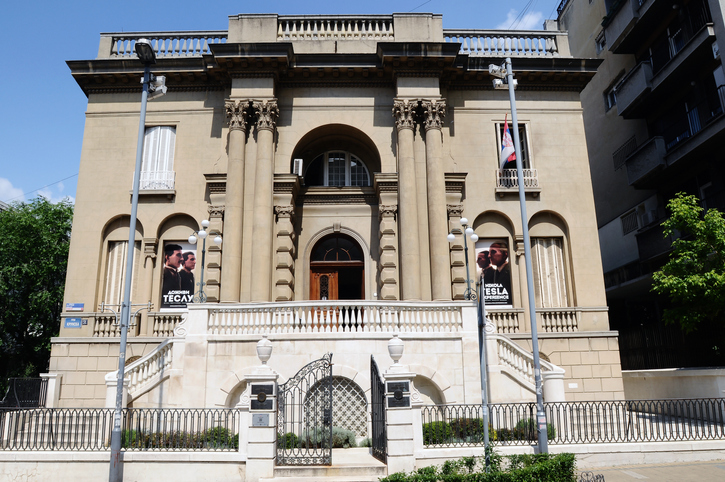 Nikola Tesla Museum Tour
When: 19:00 – 19:45 (Meet up at 18:45)
Where: Nikola Tesla Museum
Address: Krunska 51, Belgrade 11000
Ticket: Free of charge for all RIPE 85 attendees
Please note that you need to register for the tour using this form.
Join us for a tour of the Nikola Tesla science museum at the heart of Belgrade. A guide will take you through the museum, where you will learn more about the life and work of Tesla.
The tour is free for RIPE 85 attendees and will take approximately 45 minutes.
Sponsored by: