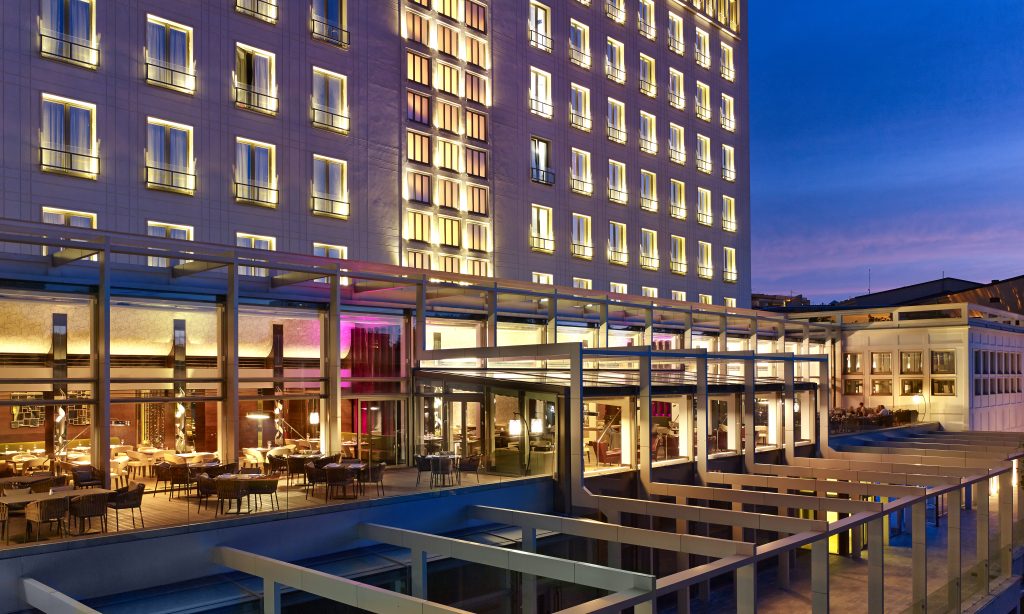 Bulevar Kralja Aleksandra 69
11000, Belgrade
Serbia
Tel: +381 11-3333100
A block of rooms has been reserved at the Metropol Palace for RIPE 85 attendees with the following discounted room rates:
King room: €110/single – €115/double per night
Breakfast, wifi and use of the the spa is included in the above rates.
There are a limited number of rooms that will be available on a first-come, first-served basis until 21 September 2022.
Alternative Accommodation
All suggested hotels are located within walking distance of the meeting venue. The RIPE NCC neither recommends nor guarantees the quality of the hotels listed. Alternative hotel options can be found via travel sites like booking.com, hotels.com or through travel agents.
3 minute walk
Bulevar Kralja Aleksandra 94
Belgrade, Serbia
Tel: +381 60 3474000
Rates start from €52
3 minute walk
Beogradska 66
Belgrade, Serbia
Tel: +381 11 409 0004
Rates start from €60
5 minute walk
Ruzveltova 23
Belgrade, Serbia
Tel: +381 11 7155726
Rates start from €74
10 minute walk
27. marta 12
Belgrade, Serbia
Tel: +381 11 4012 457
Rates start from €97